Protecting your family from Meningococcal MENINGITIS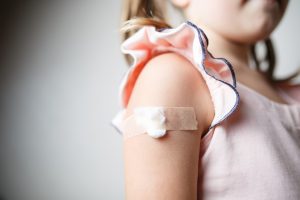 The new school year is just around the corner and with young children being in one of the most at risk groups it is important to ensure they are protected.The results of a recent survey conducted has found that 50 per cent of Australian parents don't know there are multiple strains of Meningococcal and just last week a child was hospitalised with Meningococcal B in Perth.
Meningitis is an infection of the lining of the brain (the meninges) and can be caused by a range of organisms including amoeba, viruses and bacteria. Meningococcal meningitis is one particular bacterial form that is very swift and very severe. There are many strains with five main groups that cause disease – A, B, C, W and Y.
It is spread from one person to another like a cold and although it is treatable with antibiotics, the infection can progress very rapidly. Anyone who experiences symptoms of the disease including headache, fever or rash, should seek urgent medical attention.
A combined meningococcal vaccine that protects against serogroups A, C, W and Y is now offered for free to persons aged 12 months to <5 years and 15 to 19 years.Meningococcal B vaccine is not currently funded by the state or national immunisation program but is available.
No single vaccine can protect against all strains of the disease, but different vaccines are available to protect against the most common ones.
It is recommended that you speak to a vaccination specialist to protect your family. For more information on meningococcal disease and vaccination options you can call (08) 9336 6630 or make an appointment at https://www.travelhealth.com.au/contact/